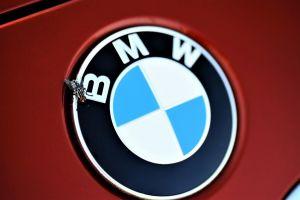 BMW in South Korea has launched a blockchain-powered "lifestyle" platform that rewards South Korean car owners with tokens they can redeem against flight tickets and maintenance payments.
Per Aju Kyungjae, BMW Korea stated that the blockchain-powered platform, named BMW Vantage, would be "launched on the global market" after its South Korean debut.
The motoring company stated that it would offer customers up to 900,000 "BMW Coin" tokens for vehicle purchase, offering double token payouts for the duration of October on selected BMW models – with larger payouts for newly released cars.
The firm added that even South Korean non-BMW owners could earn tokens "by participating in events or games" on the BMW Vantage app.
The company said its coins can be used "for all paid services" on its app, as well as with affiliate partners including the national air carrier, Korean Air.
And the firm claimed that the new blockchain-powered platform lets customers book and pay for official BMW services such as the BMW Driving Center's programs, maintenance services, airport services and other promotions – in addition to "discounts provided by a number of affiliates."
The rollout follows a successful pilot for selected car owners, details of which were revealed in summer this year.
Last year, the car maker also said that it was working with a number of rival motor firms on a blockchain-powered vehicle identification platform, with a global blockchain initiative for autonomous vehicles and other tech advances also in the pipelines.
Original title: BMW Rolls Out Blockchain-powered Token Rewards Platform in South Korea
Disclaimer
The views expressed in this article are the author's own and do not necessarily reflect the view of Amber Group. Amber Group shall not be held liable under any circumstances for any losses, damages or expenses arising from the use of any content mentioned in this article.
The information contained on this website is provided for informational purposes only, with no warranties, or guarantees made as to the accuracy, completeness or timeliness of it. Amber Group assumes no liability or responsibility for any errors or omissions in the information contained on this site. We strongly encourage you to conduct your own research before taking any action.
This site may contain copyrighted material, the use of which has not always been specifically authorized by the copyright owner. If you wish to use the copyrighted material from this site for the purposes of your own that go beyond 'fair use', you must obtain permission from the copyright owner. Authors or publishers who claim ownership of copyrighted articles reprinted on this website and wish for the content to be removed may email us directly at official.accounts@ambergroup.io
If you would like to connect with us about any of the distributed content or other inquiries, please email us at official.accounts@ambergroup.io with the relevant documentation.