Michael Wu, founder and CEO of Amber Group, says Reid Hoffman's book changed his life and influenced his company

Blitzscaling echoes Wu's sense of urgency, 'that if we don't solve problems fast enough we'll stop growing'
Michael Wu, founder and CEO of cryptocurrency finance firm Amber Group. Photo: Handout

Blitzscaling (2018), by LinkedIn co-founder and venture capitalist Reid Hoffman and entrepreneur Chris Yeh, advocates a technology-driven, hyper-fast growth strategy, popular in California's Silicon Valley, that prioritises speed over efficiency in order to dominate winner-takes-all markets. Michael Wu, founder and CEO of Hong Kong-based cryptocurrency finance start-up Amber Group, explains how it changed his life.
I only recently read it. We just got our series-A funding, and it was recom­mended by our lead investor. Our chief technology officer, Thomas Zhu, read it before me, and he said to me, "You should read it" – we call it the Amber Reading Club. He felt a lot of things the book talks about match things we're going through as a young start-up.
One of the things I had to give up when I decided to become an entrepreneur was my reading time – it became a luxury. I used to read a lot. This kind of book is a good excuse; it's relevant to what we do.
The authors are both entertaining writers, and there are a lot of good metaphors and analogies. One of my favourites is: launching a start-up is like jumping off a cliff first, and then trying to assemble a plane as you're falling. That echoes what we feel. We've always felt that sense of urgency; that if we don't solve problems fast enough, we'll stop growing.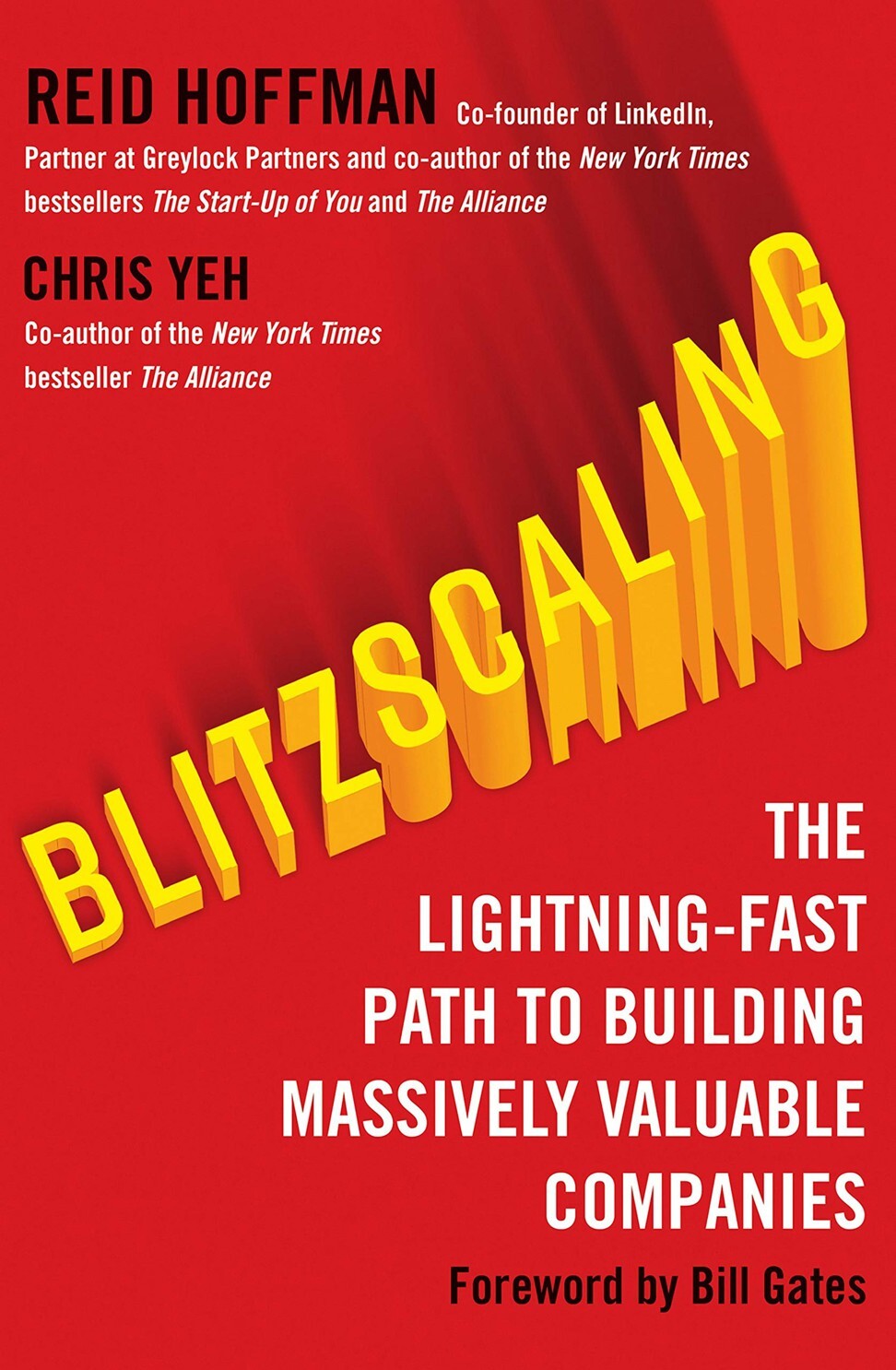 Another good metaphor is that as a start-up you go from a family to a tribe to a village to a city to a country. Headcount-wise, we're now at about 120 people. I realised that instead of being a village, we were still acting like a tribe. We needed to be flatter, more flexible and more adaptable as a company.
The message of the book is applicable to us. With tech companies, there's always going to be first-mover advantage. Cryptocurrency is a fast industry – it crammed what took traditional finance 30 to 50 years into just a few years. So speed is everything. We think we know how the space will eventually look, and everyone's racing towards it; whoever gets there first will have a tremendous edge, and the market will become very big.
Our company has grown in unexpect­ed ways. We were just guys who wanted to apply more AI stuff to the business of trading, and then we found ourselves in the crypto niche. We've been expanding a lot faster than we were expecting. It's happened in an organic way, but along with growth there are always problems.
Our next stage is exponential growth, and we have a lot to learn. It's just the beginning of our journey, but this book has added a lot of knowledge to that. I read it at the right time; these things happen for a reason.