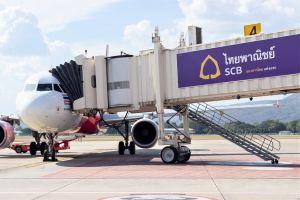 Siam Commercial Bank (SCB), one of Thailand' s biggest commercial banks, is set to partner/collaborate with a local DeFi player through a subsidiary – in a week when banks all over Asia have shaped up to make major moves in the crypto scene. (Updated at 13:28 UTC: the first sentence was corrected to clarify that SCB is set to collaborate, not invest in a local DeFi player).
Per an official announcement from the Thai "ecosystem of cross-chain DeFi products"Alpha Finance Lab, the SCB' s venture subsidiary SCB 10X has partnered with Alpha.
The move is not SCB' s first in the crypto sector, either. SCB 10X has previously invested in crypto lending platform BlockFi and XRP-affiliated Ripple.
Alpha claimed,"This partnership with SCB10X will provide Alpha with direct expertise from traditional banking and potentially on-board retail customers to DeFi through multiple angles, such as fiat on-ramp."
The DeFi company also took to Twitter to claim that the new deal would"bridge the gap between traditional banking and DeFi."
1) We are excited to announce our partnership with SCB10X, the venture arm of one of largest commercial banks in Th…
— Alpha Finance Lab (@AlphaFinanceLab)
The firm's CEO Tascha Punyaneramitdee is a former Product Manager at the Chinese tech and entertainment giant Tencent.
The news comes hot on the heels of reports of Singaporean banking giant DBS' forthcoming digital exchange, as well as developments from South Korea's Shinhan, which is set to co-build a "digital currency" platform with LG subsidiary LG CNS. In Mongolia, the Ulaanbaatar-based Trade & Development Bank of Mongolia is also readying the launch of multiple crypto developments in conjunction with South Korean and domestic blockchain and crypto players.
Original title: Asian Banks Prepare Crypto Takeoff as Thailand' s SCB Revs DeFi Engines
Disclaimer
The views expressed in this article are the author's own and do not necessarily reflect the view of Amber Group. Amber Group shall not be held liable under any circumstances for any losses, damages or expenses arising from the use of any content mentioned in this article.
The information contained on this website is provided for informational purposes only, with no warranties, or guarantees made as to the accuracy, completeness or timeliness of it. Amber Group assumes no liability or responsibility for any errors or omissions in the information contained on this site. We strongly encourage you to conduct your own research before taking any action.
This site may contain copyrighted material, the use of which has not always been specifically authorized by the copyright owner. If you wish to use the copyrighted material from this site for the purposes of your own that go beyond 'fair use', you must obtain permission from the copyright owner. Authors or publishers who claim ownership of copyrighted articles reprinted on this website and wish for the content to be removed may email us directly at official.accounts@ambergroup.io
If you would like to connect with us about any of the distributed content or other inquiries, please email us at official.accounts@ambergroup.io with the relevant documentation.